NASDA WORKSHOP
June 26, 2021 from 10 to 1:30
Does your dog like to use their nose to find things? They will love the North American Sport Dog Association (NASDA) games. There's a variety of games to choose from:
Trailing & Locate – dog follows scent trail outside to find rats in cage.
Urban Locate – dog searches for rats in a building or around objects and obstacles outside.
Shed Hunt – dog searches for antler sheds.
Lost Item – dog searches for owner and/or strangers personal items.
This workshop will show you how each game works, what the dog and handler do, how the point system works and how to start your dog. These are great games for beginner dogs and owners. Whether you choose to compete some day or just enjoy playing the game, your dog will love doing what comes natural to them, using their nose to find things. There are 10 working spots (dog owner teams) and unlimited auditors (without a dog). Located at Canine Training Adventures, 27058 Greenville Rd, Sweet Home OR.
Cost $75 for working spots – $35 for audit spots
---
BARN HUNT
Are you looking for something fun to do with your dog? Then try Barn Hunt! Any breed or mix breed of dog, young or old can do!
This popular dog sport simulates the task of ridding grain mills and hay barns of rats, except no rats are harmed. Live rats are put in ventilated PVC tubes and hidden in a stack of hay bales. The dogs climb and crawl through hay tunnels while using their natural hunting instincts to find the rat in the tube.
Dogs are first introduced to the rat in a wire cage and then to the rat in the tube, before released to search for a hidden rat tube. As the dog has successful hunts, the hay course gets more challenging and more rats to find.
Barn Hunt practice/training are held once a month. 30 minutes sessions for $20, prescheduled. The next one is July 10th & 11th, 2021. Click here to sign up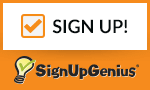 Please email Connie if you have any questions. connie@caninetrainingadventures.com